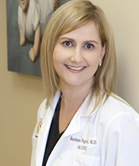 Dr. Barbara Fogiel
A native of San Antonio,Texas, Dr. Barbara Fogiel received her undergraduate degree at Barnard College, Columbia University in New York City and her medical degree from Sackler School of Medicine in Tel Aviv, Israel.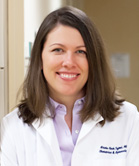 Dr. Krista Koch Tejml
Dr. Tejml is originally from Corpus Christi, Texas. She graduated from Rice University and received a Master of Science degree from The University of Illinois. Dr. Tejml obtained her medical doctorate from Texas Tech University.