Aesthetic Services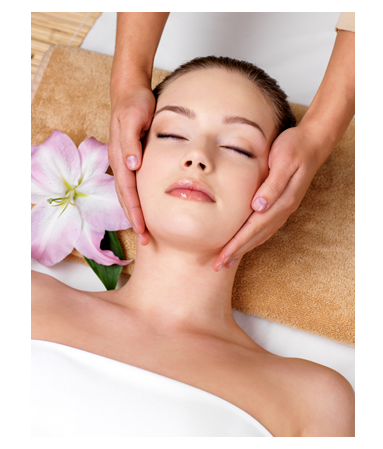 BOOK YOUR APPOINTMENT HERE
Signature Hydrafacial ($199)
Need a facial but do not have the time? We call this our lunch time facial; this quick yet highly personalized treatment will cleanse, exfoliate and revitalize your skin in just 30 minutes. Have your pores deep cleansed and extracted or enjoy a skin rejuvenating facial massage. Your choice! Either way, you'll experience a treatment that leaves your skin feeling clean, smooth and revitalized. Include cleansing, exfoliation, extraction (if needed), toner, and moisturizer.
Clarifying Hydrafacial ($225)
Treatment includes extended extractions and LED light therapy along with the essentials of the Signature Hydrafacial.
Deluxe Hydrafacial ($250)
This invigorating treatment includes all the essentials of a Signature Hydrafacial while addressing specific skin concerns through Hydrafacials' boosters.
Platinum Hydrafacial ($325)
The ultimate Hydrafacial experience. Begin the detoxification process with Lymphatic Drainage. Followed by the Deluxe Hydrafacial, this treatment concludes with LED light therapy to further reduce the visible signs of aging.
Back Hydrafacial ($250)
Extend the benefits of Hydrafacial treatment to other parts of the body to deeply cleanse, exfoliate, extract and hydrate the skin.
Hydrafacial Keravive ($400)
This is a unique and relaxing treatment designed to cleanse, exfoliate, nourish and hydrate the scalp for healthier and fuller- looking hair for all skin and hair types.
Tempsure Envi ($600)
Cynosure's Tempsure envi technology heats deep into the skin to regenerate collagen and reduce the appearance of forehead wrinkles, frown lines, crow's feet and smile lines.
SkinPen microneedling ($375)
The SkinPen mirconeedling device causes controlled micro- injuries that simulate the body's natural wound healing process. The micro- injuries trigger the release of cytokines and growth factors that lead to remodeling of collagen and elastin. Reduces the signs of aging; skin texture, hyperpigmentation,  fine lines and wrinkles.
Dermaplane ($150)
A manual treatment that exfoliates the skin helping to remove vellus hair "peach fuzz", correct sun damage, and minimize fine lines and wrinkles.
Chemical Peel (seasonal) ($275)
Chemical Peels work by exfoliating the skin's surface to reduce the appearance of hyperpigmentation, texture, fine lines and wrinkles.
Cryocorrect ($50 and up)
The CryoCorrect Treatment is a non-invasive dark spot corrector and skin tag treatment exclusively available at select SkinCeuticals skincare professionals . This treatment uses cryotechnology to gently freeze away unwanted age spots, sun spots, and skin tags from face, hands, and body.
Three for Me ($1,000 per treatment)
Icon™ & Three for Me treatment works by using 3 types of safe laser beam that passes through the skin and to individual hair follicles on the body. The laser's heat prevents the hair follicle from growing again, all while avoiding any potential damage to the skin. It is a quick and simple procedure, as a treatment usually only takes a few minutes to complete.
Frax 1540 Laser  ($200)
This treatment can be used for improvement of fine lines, wrinkles, acne scars, texture/tone and over all rejuvenation of the skin. Fractional resurfacing with the Icon 1540 is much less invasive compared to ablative laser procedures, resulting in a faster recovery time.
IPL (Photofacial) $250
is a skin treatment that can reduce the appearance of damage and subtract years from your complexion. IPL, also known as Intense Pulsed Light therapy or the photo facial, uses cutting edge technology to produce younger-looking skin that's firmer and more even in tone and texture.
Laser Hair Removal
Abdomen  ($125)
Areolas  ($75)
Arms (full)  $225
Arms (half) $150
Back (full)  $250
Back (half)  $175
Bikini  ($150)
Body (full)  ($1,250)
Brazilian (full)  ($200)
Cheeks  ($75)
Chin  ($75)
Ears  ($50)
Face (full)  ($175)
Feet & Toes  ($75)
Fingers  ($50)
Forehead  ($75)
Gluteal  ($175)
Legs (full) ($400)
Legs (lower & upper)  ($200)
Lip (upper)  $75
Neck (back)  ($75)
Neck (front)  ($75)
Shoulders  ($100)
Sideburns  ($75)
Touch Up  ($80)
Underarms (Axillae)  ($100)